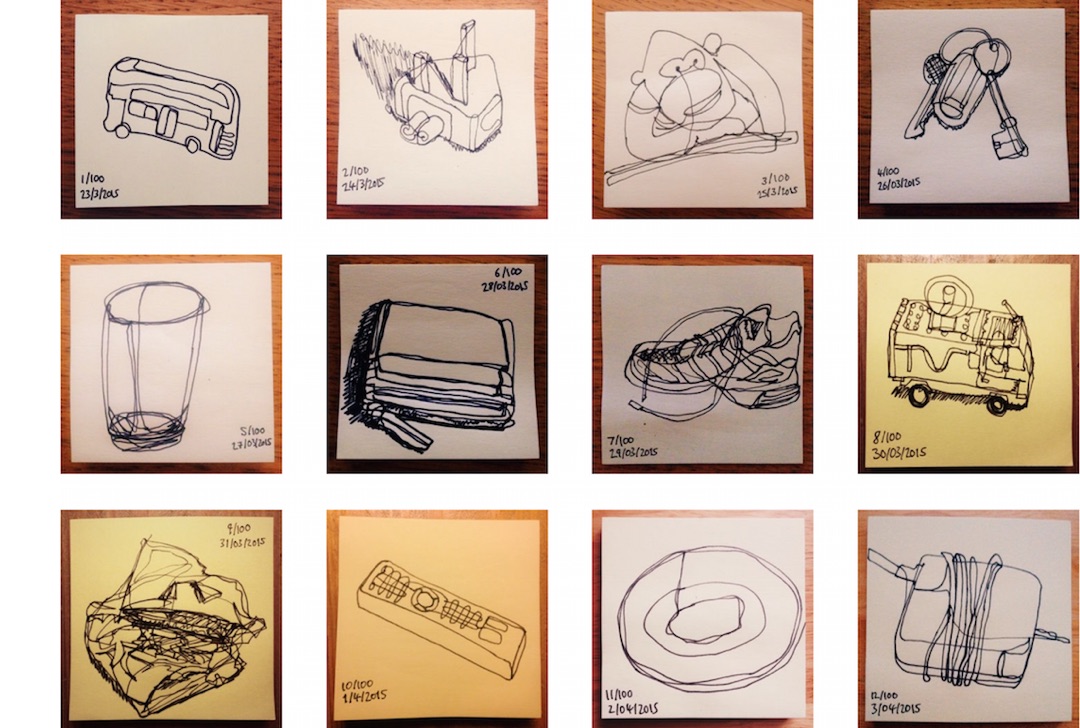 Although Clearleft was first on the list of companies I'd like to freelance for, I was hesitant about having them be my first client, as it might throw into question why I left in the first place. Thankfully doing so has actually validated my decision to spend 14 months at the Guardian; I've been surprised by just how often that experience has enabled me to contribute more meaningfully to our work with John Lewis.
I also returned to 68 Middle Street in time for the start of 100 days, a project in which several members of the team are aiming to complete and document a creative process (a 'design operation') every day for one hundred days. Based on Michael Bierut's original idea, it is less about producing consistently great work, but rather an exercise in perseverance; as Woody Allen said "Eighty percent of success is showing up". The project started on 23 March and runs until 1 July 2015.
For my design operation, I've chosen to create a single-line drawing each day, a simple constraint that should help me produce a coherent body of work yet also allow a degree of flexibility as I progress.
12 days in, and I'm still enjoying the challenge, mainly as I've yet to fully master it. Illustrations have ranged from minimalist to expressive; some are quite detailed, others look more like deranged scribbles! I used to draw quite regularly as a child, but as graphic design drew me ever closer to the computer screen, the habit receded. It'll be interesting to see if this project reverses that trend.